Good Morning PACes Familes!
Here are a few announcements:
Spring Break
Our last day of classes this week is Wednesday, March 23rd. We come back to class on Tuesday,  April 5th.
Week of Prayer
Pastor Bill Spangler, from the Sylvan Lake Church, will be our Week of Prayer Speaker during the week of April 11th. K-6 will meet at 9 am and 7-12 at 11:05 am.
Webinar
Our next webinar will be on April 5th. To make is easier to access I will put the guest link in the News section of our webpage. You will also be to log in under your name instead of your child's.
PDF Scanner
We have found a great app to use to scan from your phone/tablet. I have attached the instructions below. This is a great way to upload assignments directly to Google Classroom.
Report Cards
Report Cards will be sent out on April 11th. Be sure to check PowerSchool for the latest grade info.
Have a great Spring Break!!!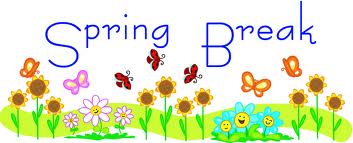 Heidi Morehouse